Introduction
Previously, we talked about how to visit shrines and temples in Japan. This time, we are going to introduce how these sanctuaries give brief yet vivid glimpses into the everyday lives of the priests and monks who live there.
Washing Your Impurities Away
Visiting a shrine or temple is a chance to experience a spiritually strengthening and cleansing practice unique to Japan. Takigyou refers to a method of cleansing and strengthening oneself mentally by bathing in the cascading deluge of a waterfall. Said to have been pioneered by a mountaineering monk before his ascetic training, it is now offered to the public at several locations easily accessible from Tokyo. The Yakuouin Temple on Takao Mountain is a popular option located just an hour's train ride away from Tokyo Station. Since the Edo Period (1603-1868), Takao Mountain has been respected as a sanctum where mountain priests have engaged in training.
At Yakuouin Temple, beginners will be led through traditional Shinto practices before trying takigyou for an intense minute of purification. Feel free to voice your own prayers or resolutions as the deep thrum of the torrent fills your consciousness, giving the feeling of standing in infinity.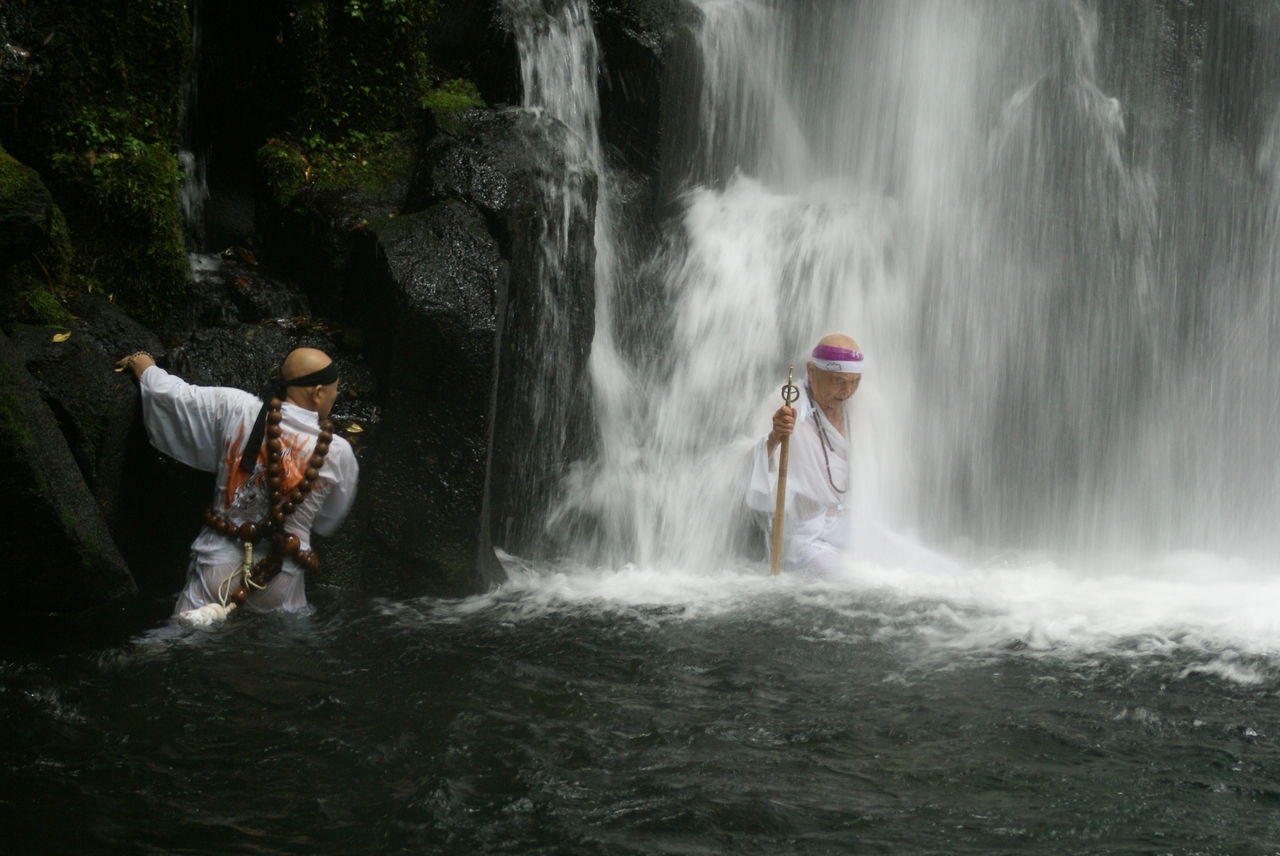 Takigyou training ©Tontonkure
Finding your peace guided by zen priests
Many of you may have heard of Zen Buddhism, the main training practice of which is seated meditation, known as "zazen" in Japanese. While primarily practiced by Buddhist monks, it is also offered to the public at a variety of temples all around Japan.
One of these is En'yuuji Temple, built in 853 and located in the Meguro Ward of Tokyo. It was designated as an Important Cultural Property by the government for its historical importance and superb construction. The temple offers frequent zazen sessions in the mornings and evenings in which participants are instructed on correct posture and listen to a short Buddhist sermon before an hour-long meditation session. This little known practice may be a good chance to take a step back from the frantic pace of modern life and find your center. A calm mind is best for experiencing everything that Japan has to offer.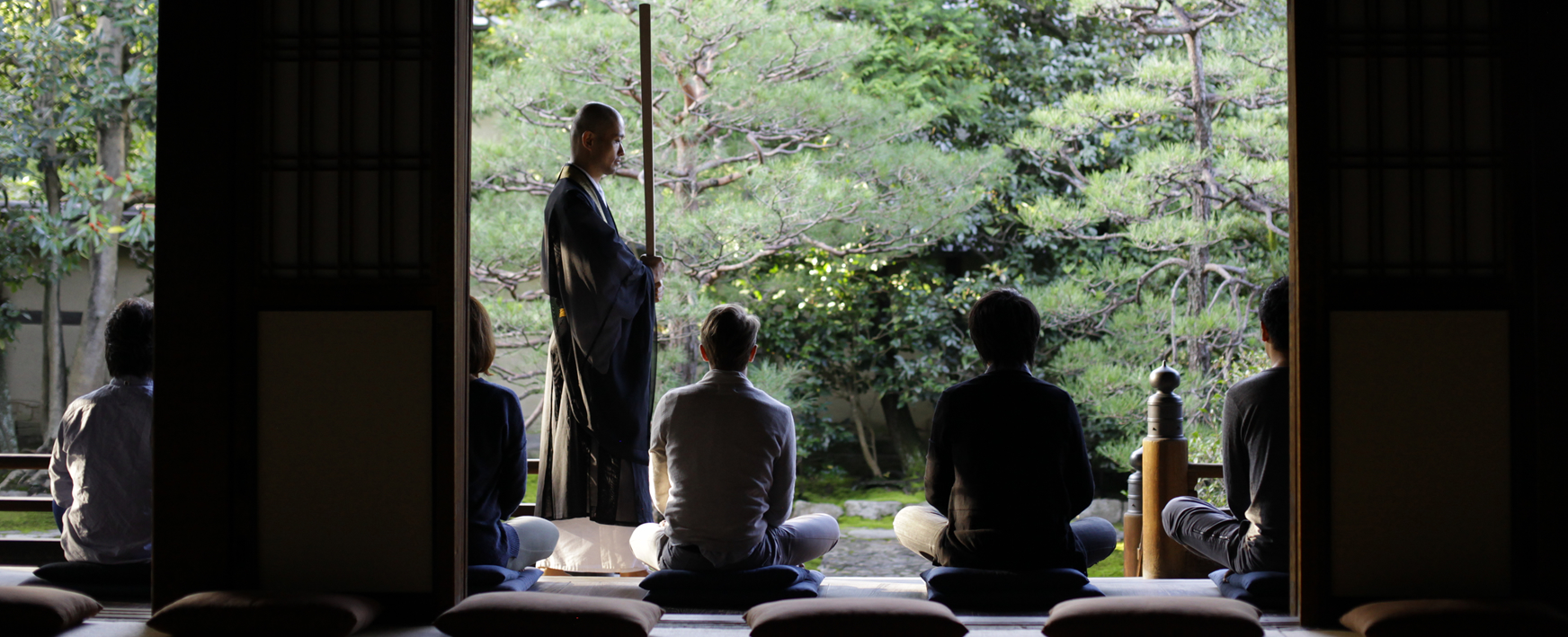 Zazen session @Ryosokuin
Yamabushi monks practicing asceticism in the mountains. ©唐山健志郎
Getting the Full Night to Morning Experience
For those left wanting a little more after takigyou or zazen, an even more immersive option exists: staying in a temple and living side by side with the monks. This service, shukubou, has been offered since the Heian Era when pilgrimages to far away temples gained popularity among royalty.
Kouyasan Mountain is rife with temples that offer shukubou. Temples usually offer modest vegetarian cuisine carefully tailored to a monk's lifestyle along with a variety of Buddhist practices carried out in the early morning such as ajikan – a method of meditation focusing on the feeling of oneness with the world, and shakyou – the hand-copying of Buddhist sutras. Some temples even have onsen (hot springs) close by for the ultimate relaxation.
Something Different in Every Season
Depending on the season of your visit, you may be lucky enough to encounter a matsuri (traditional festival). Many temples and shrines hold matsuri all year round. One may be held at the beginning of the year to pray for a safe year, in spring to pray for abundant harvests, and in June when the garments of the god enshrined there are changed. The latter half of the year may also include a fall festival expressing thanks for an abundant harvest. One pattern prevalent in most matsuri is their schedules: a small celebration on the eve of the first day (when the gods are welcomed), the second, 'main' day of the matsuri, and the after-celebration on the third day, which is when the gods are seen off. The most important celebration occurs on the main day. Feel free to ask staff at your accommodations if there are any local shrines holding festivals during your trip. You may get a special chance to celebrate with the locals.